……May 2017 –Â Â maybe even "air plants" that seem to live in the sky, and cameras cannot focus in on them sharply as with any normal hard object
.https://www.youtube.com/watch?v=2gMSLFbffYI
……Previously (November 2016)
.https://www.youtube.com/watch?v=qEzYPO1TTPA
…..Giant object underwater off Malibu, southern California
Jut  to go Google Earth yourself, Malibu California — and put it on satellite view.
.
…..Flying stuff that seemingly is not "manned" vehicles, just strange technical objects
…..Skyfish, rods and orbs (Lake Superior and the lakes of Wisconsin constantly are visited by white spheres)Â 
.https://www.youtube.com/watch?v=epRDUlRCMQE
.
We are clearly far behind these beings, many of whom are white superhumans, in technology. Any one of them could have annihilated us, and taken this planet over, but for one thing — the others would object. Any conquest upsets the balance of power. If one species did attack and enslave us, or eat us, how could we object on moral grounds?
Are we any better?
Do you know how the chickens, cattle and pigs we eat really live in those giant industrialized farms?
Do we care about our own children being molested by the hundreds of thousands annually by Jews, Muslims, Masons and Satanists?
Until we advance morally ourselves, we would only be hypocrites to protest a higher species doing whatever it wants with us earthlings — a violent, barbaric race.
Hiroshima, August 1945. The Japanese had been begging to surrender since JANUARY of that year. Only condition – that the emperor not be put on trial for "war crimes." The US rejected it, and the battles of Iwo Jima and Okinawa ensued, then the two A-bombs were dropped on civilians. Btw, the emperor was never put on trial anyway. 😉
.
…..Two suns (or "something") rising at dawn over Vero Beach, Florida, where my father lived
……See IMO the best UFO essay on earth right here —

the Jews as agents of hostile aliens

 VERSUS a Fourth Reich allied with "the nordics" …and who were "the ancient gods"?  
.
.
…..Contact and support
…….Actual donations
–5 June 2017 cash in foil, letter and nice card from S in Germany
May 26, '17
Dear Mr de Nugent,
The thought of your going hungry for lack of funds nearly breaks my heart.
[] You could wring the neck of the oldest hen and cook the old girl, but that heartless idea did occur to you too, I should think. 😉
It is sad and also telling that a man of your calibre and education and culture has to live the life of an outcast.
But such is life in Weimarica, courtesy of jews  (I do not capitalize this word, any more than I capitalize the word "criminal") and white race traitors, who are worse than the aforementioned.
If a mighty wizard were to use his magic wand and say: "jews be gone!" what would you hear next?
A deafening roar, a stampede of filthy white race traitors running to fill the empty shoes and take the place of the jews.
And I am sure of it.
Interesting times indeed.
A brave new world where poverty is the price you pay for integrity and the worst sort of low-life is always on top. Duh!
On this sombre note I bid you adieu for now for now.
S
–1 June 2017 via PayPal from S in Germany
–30 May 2017 cash wrapped in aluminum foil from L in Massachusetts
–25 May 2017 check from J in Utah
–25 May 2017 donation from J in Australia via Paypal to mhuffstickler@outlook.com
–19 May 2017 donations from J in Maine and Z in Pennsylvania via Paypal to mhuffstickler@outlook.com
–11 May 2017 check from G in Montana
–10 May 2017 Cash from M in Oregon
–9 May 2017 Cash from C in Rio Blanco 😉 , Florida and from V in Germany
–8 May 2017 Cash wrapped correctly in aluminum foil, accompanied by a nice card and letter — from repeat donor S in Germany
–5 May 2017 Paypal from J in Australia
–27 April 2017 Check from J in Utah
–27 April 2017 donation via Stripe from D in Australia
–26 April 2017 cash donation in the recommended aluminum foil and beautiful gift card from repeat donor M in Germany
Accompanying note in German
English translation
Hello, John!
I wish you a beautiful beginning of spring. Keep on fighting! Let me know when the card and content (20 euros) have arrived.
Germany awaken!
With comradely greetings,
Sebastian [XX]
–25 April 2017 Paypal to mhuffstickler@outlook.com from L in Scotland
–21 April 2017 cash donation by M in Oregon
–21 April 2017 Stripe donation by B in Denmark
–13 April 2017 check from G in Utah
—-13 April 2017 book from S in Idaho
–11 April 2017 cash from donor "Chad Bigly" 😉
–10 April 2017 book The Unseen Hand from an anonymous supporter
–5 April 2017 cash from S in Florida
–4 April 2017 donations via PayPal from C in Connecticut, cash from C in New Jersey, and via Stripe from J in Utah
–30 March donations via PayPal from S in Germany
–9 March 2017 donations via PayPal from M in Scotland and B in Alabama
–7 March 2017 Euros and a book (Boa, written by a courageous child psychiatrist who uncovered an epidemic of police-protected child molesting on the Dutch island of Aruba), sent by A in Holland
–3 March 2017 Euros from A in Germany
Text:
"Dear Mr. de Nugent,

A much belated Happy New Year to you.

I hope you are doing well (and enjoy good health). I wish I could do more to support you financially. Alas, it is not possible. 

Like many others I work full-time yet can barely make ends meet. 

This system sucks big-time. Frugality or outright poverty for working (!) Germans, luxury for invaders, who never worked a day in their useless parasite lives.

Great.

However, this cannot last and something's got to give. 

Our lying, thieving political con men are not the solution. They are all part of the problem.

Divine intervention and retiribution, yes please!

I enjoyed your writing very much and learned a lot. Please be very vigilant and stay safe. All the best and ORION [Our race is our nation]. Down with ZOG!  [initials of the sender]"
–2 March 2017 gift t-shirt from the Bahamas from J in North Carolina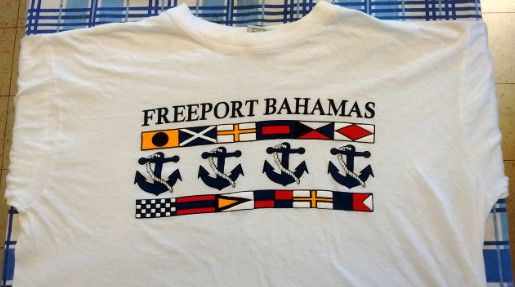 –1 March via Paypal from J in England to mhuffstickler@outlook.com
–28 February 2017 cash from a Haunebu base 😉
😉
–24 February 2017 donation via Stripe from P in Connecticut
–21 February 2017 cash from C in California
–14 February 2017 via Stripe (like PayPal) from M
–14 February 2017 cash from S in Florida
–6 February 2017 $39 from M in Minnesota and $20 and patriotic newspapers from B in California
–18 January 2017 cash from G in Maine, wrapped in aluminum foil