In German, but mostly visual. The first quote is from Grand Admiral Dönitz, saying in 1943: "The German U-boat fleet is proud that it has built for the Führer an earthly paradise and unconquerable fortress somewhere in the world." .https://www.youtube.com/watch?v=JKnhdGI0D9g
Luftwaffe head Goering, Army head Keitel, Navy head Doenitz and Waffen-SS head Himmler behind the Führer
.https://www.youtube.com/watch?v=lPSzV_wShPI
….See also
……Contact and support
John de Nugent
306 S. Steel Street
Ontanagon MI 49953
+1 (906) 884-6689 😉
VK.com https://vk.com/id351111810
Skype: John de Nugent (Ontonagon)
JOHN_DENUGENT@YAHOO.COM
THEJOHNDENUGENT@GMAIL.COM
Need secrecy? Then start a Hushmail.com
or safe_mail.net account and then send me @yahoo.com
your new secret email address.
  Facebook: https://www.facebook.com/john.denugent.3 
Twitter at John de Nugent @johndenugentESA
winter
…How to donate & recent donors
Financial transaction certified by Stripe.com and SSL certificate. Pls donate $5 or more. Thank you!
I KNOW A FANTASTIC PRO-DISSIDENT WEBMASTER & WEBHOST IF YOU NEED ONE AND CAN PAY A REASONABLE $100/MONTH — BACKUPS; ANTIVIRUS; FAST PAGE OPENING; SEARCH ENGINE RANKING; YOU NAME IT. Write me if interested.
This log is to confirm to those who send me useful items –cash, valuable coins, checks
, money orders, books or other gifts — that I did receive them.
If you sent a donation and I did not get it, please let me know at the email address john_denugent@yahoo.com, or at thejohndenugent@gmail.com, or by calling me at (906) 884-6689, or writing me (see below) on Skype!

summer
.
winter (Marine EGA – eagle, globe & anchor – in the window)
I had to take this springtime pic before I cut the lawn. 😉
2 MILLION hits on Google
–checks to "John de Nugent"

–cash in a greeting card (or aluminum foil)
—US postal money order (or Canadian postal money order in US dollars)
even with a fake return address (no risk there!)
IF YOU SEND CASH OR COINS, WRAP THEM IN ALUMINUM FOIL!
—Amazon gift card
Send an Amazon gift card by email to john_denugent@yahoo.com
First, go to Amazon.com (not Amazon.co.uk or Amazon.fr or any other Amazon site)
Then click on "Gift Card" on the top of the page, followed by a click on "Email" at the "Ways to Send" menu.
Finally, choose a card and amount. That's it!
–Paypal
TO
MHUFFSTICKLER@OUTLOOK.COM
I and Margi since 2005
Many supporters have contacted me asking if there is a quicker and easier way to donate to my work. The good news is, yes there is.
If you already have a Paypal account, you can get a PayPal reload card, and then send me by email or phone call the numbers off the back and amount.
(Ask me then for the proper email address for Paypal — they banned me  — and Andrew Anglin and others — BUT I have several friends with PP………….. 😉 )
Or get a PayPal account yourself and send funds that way. Rather than filling out forms and re-inputting your card details over and over again, you can donate simply by providing your email and password.
Yes, it really is that simple. The solution is to set up a personal PayPal account. You will only have to input your details once and then attach your credit/debit card to your account.  When making a donation in the future, you only need your email and password and it is all done automatically.
It's quick, easy and hassle-free – no more filling out endless forms. Please set up a personal PayPal account here:
https://www.paypal.com/webapps/setup-paypal-account/onboarding?execution=e2s1
Once your account is set up, please go to the "Wallet" section and add your credit/debit card and then enjoy the ease and speed of contributing to my Solutrean work in the future.
 –sending valuable jewelry or gold coins
–Vanilla gift card
From a fellow fmr Marine, this "Vanilla" Gift Card for $50: "John, Happy Christmas and Bright, Prosperous and Healthy 2017! — P[]"
–Moneygram or Western Union outside the US (also pls send an email with the number and AMOUNT)
–SECRET EMAIL COMMUNICATION
+++++
I need your financial help to WRITE MY SACRED ARYAN SCRIPTURE FOR US AND OUR TIMES. Others have been making big sacrifices. How about you?
What is my religion based on?
http://johndenugent.com/eternal-solutreanism/
***
–3 March 2017 Euros from A in Germany
Text:
"Dear Mr. de Nugent,

A much belated Happy New Year to you.

I hope you are doing well (and enjoy good health). I wish I could do more to support you financially. Alas, it is not possible. 

Like many others I work full-time yet can barely make ends meet. 

This system sucks big-time. Frugality or outright poverty for working (!) Germans, luxury for invaders, who never worked a day in their useless parasite lives.

Great.

However, this cannot last and something's got to give. 

Our lying, thieving political con men are not the solution. They are all part of the problem.

Divine intervention and retiribution, yes please!

I enjoyed your writing very much and learned a lot. Please be very vigilant and stay safe. All the best and ORION [Our race is our nation]. Down with ZOG!  [initials of the sender]"
–2 March 2017 gift t-shirt from the Bahamas from J in North Carolina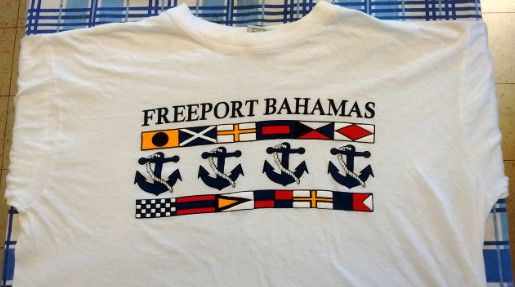 –1 March via Paypal from J in England to mhuffstickler@outlook.com
–28 February 2017 cash from a Haunebu base 😉
😉
–24 February 2017 donation via Stripe from P in Connecticut
–21 February 2017 cash from C in California
–14 February 2017 via Stripe (like PayPal) from M
–14 February 2017 cash from S in Florida
–6 February 2017 $39 from M in Minnesota and $20 and patriotic newspapers from B in California
–18 January 2017 cash from G in Maine, wrapped in aluminum foil
–17 January 2017 donation via Stripe from the generous and courageous Jamie Anderson of North Carolina (his name is used with his explicit permission)
(Jamie was one of the two key funders of the entire  Captain Ramsay/Nameless War project
Stripe is just as easy as PayPal. Please use it!
–12 January 2017 cash from C in Arizona
–11 January 2017 donation via Paypal to mhuffstickler@outlook.com from M in Florida
–3 January 2017 $20 cash from M and $20 check from K, both from California