…..3.3 million hits on Google
.
…..Welcome to Upper Michigan!
Frozen window pane at our rented house
(See also: http://johndenugent.com/english/advocating-white-homeland-michigan/)
At the "Sauerkraut-Festival" in this German-nordic settled area
A beautiful arctic world

Recording an audiobook

…..Website visitors worldwide
5.1.2015 @ 16:41 : Mountain View, California, US
5.1.2015 @ 16:41 : Canada, CA
5.1.2015 @ 16:41 : Stuttgart, DE
5.1.2015 @ 16:39 : Fairborn, Ohio, US
5.1.2015 @ 16:39 : Athens, GR[EECE]
.
.
5.1.2015 @ 16:35 : Warrenville, South Carolina, US
5.1.2015 @ 16:28 : Las Vegas, Nevada, US
5.1.2015 @ 16:26 : Prague, CZ
.
.
5.1.2015 @ 16:23 : Tomaszów Mazowiecki, PL
5.1.2015 @ 16:23 : Briston, GB
5.1.2015 @ 16:21 : Chicago, Illinois, US
5.1.2015 @ 16:20 : Henderson, Nevada, US
5.1.2015 @ 16:19 : Laichingen, DE
5.1.2015 @ 16:05 : Merzenich, DE[UTSCHLAND = GERMANY]
.
.
5.1.2015 @ 16:05 : New York, New York, US
5.1.2015 @ 16:05 : Plano, Illinois, US
5.1.2015 @ 16:05 : Adelaide, AU
5.1.2015 @ 16:04 : Soyapango, SV
5.1.2015 @ 16:02 : Irvine, California, US
5.1.2015 @ 16:02 : Murrysville, Pennsylvania, US
5.1.2015 @ 16:02 : Cabimas, VE
5.1.2015 @ 16:00 : Stuttgart, DE
5.1.2015 @ 16:00 : Northampton, Massachusetts, US
5.1.2015 @ 15:59 : Irvine, California, US
5.1.2015 @ 15:58 : Los Angeles, California, US
5.1.2015 @ 15:58 : Marseillan, FR
5.1.2015 @ 15:57 : Oberruti, CH [SWITZERLAND]
.
.
5.1.2015 @ 15:57 : Bötzingen, DE
5.1.2015 @ 15:53 : Chicago, Illinois, US
.
Jackie and John Kennedy in 1960 during his succesful run for president
.
5.1.2015 @ 15:53 : Adelaide, AU
5.1.2015 @ 15:53 : Piestany, SK
5.1.2015 @ 15:53 : Chicago, Illinois, US
5.1.2015 @ 15:52 : Piestany, SK
5.1.2015 @ 15:50 : Adelaide, AU
5.1.2015 @ 15:49 : Hamburg, DE
.
.
5.1.2015 @ 15:48 : Rajamäki, FI
5.1.2015 @ 15:46 : Alum Creek, West Virginia, U
5.1.2015 @ 15:44 : New York, New York, US
.
.
5.1.2015 @ 15:44 : Piestany, SK
5.1.2015 @ 15:41 : Achères, FR
5.1.2015 @ 15:41 : Adelaide, AU[STRALIA]
.
.
5.1.2015 @ 15:40 : Ironwood, Michigan, US
5.1.2015 @ 15:40 : London, GB
.
.
5.1.2015 @ 15:40 : Whittier, California, US
5.1.2015 @ 15:39 : United States, US
5.1.2015 @ 15:39 : Vienna, AT
.
.
5.1.2015 @ 15:38 : Bad Füssing, DE
5.1.2015 @ 15:37 : Harrison, Arkansas, US
5.1.2015 @ 15:36 : Ironwood, Michigan, US
5.1.2015 @ 15:36 : Harrison, Arkansas, US
5.1.2015 @ 15:35 : San Francisco, California, US
.
.
5.1.2015 @ 15:35 : Whittier, California, US
.
.
.
…..Massive Reich-German Flak Towers!
on January 3, 2015 at 15:00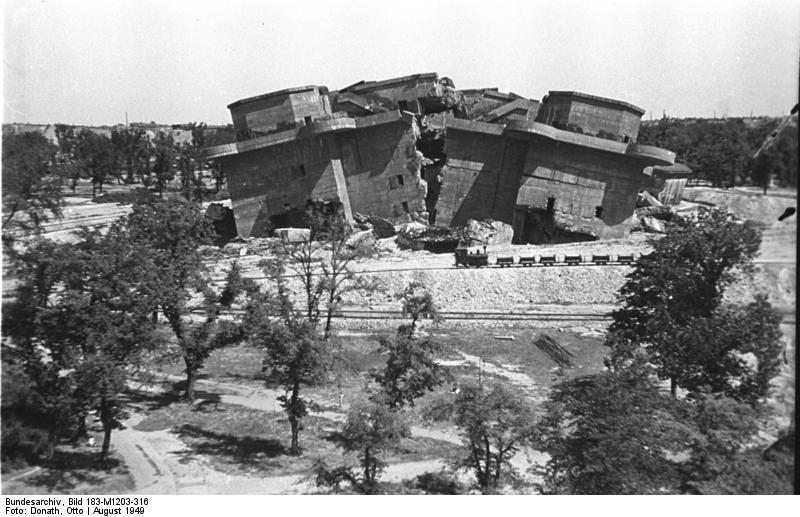 Flak towers were 8 complexes of large, above-ground, anti-aircraft gun blockhouse towers constructed in the cities of Berlin (3), Hamburg (2), and Vienna (3) from 1940 onwards. Other cities that used flak towers included Stuttgart and Frankfurt. Smaller single-purpose flak towers were built at key outlying German strongpoints, such as at Angers, France and Heligoland, Germany.
They were used by the Luftwaffe to defend against Allied air raids on these cities during World War II. They also served as air-raid shelters for tens of thousands of people and to coordinate air defence.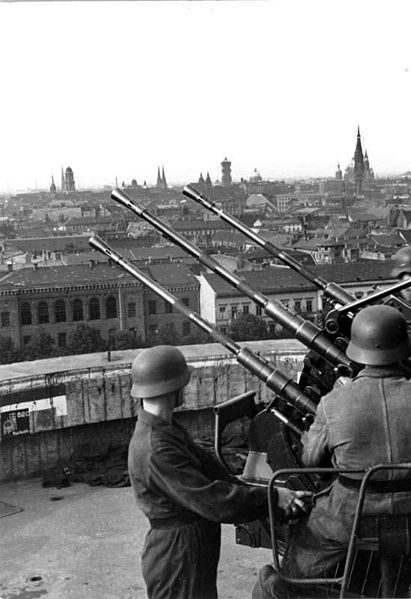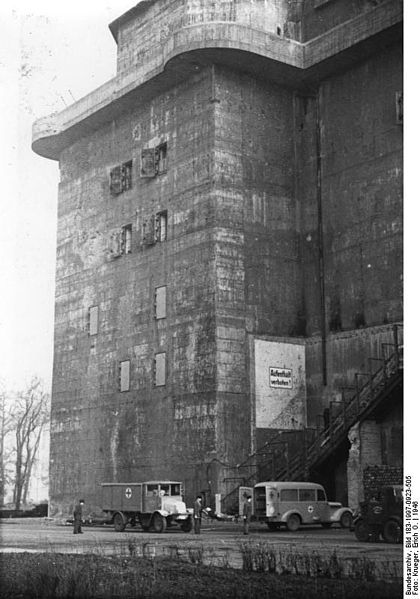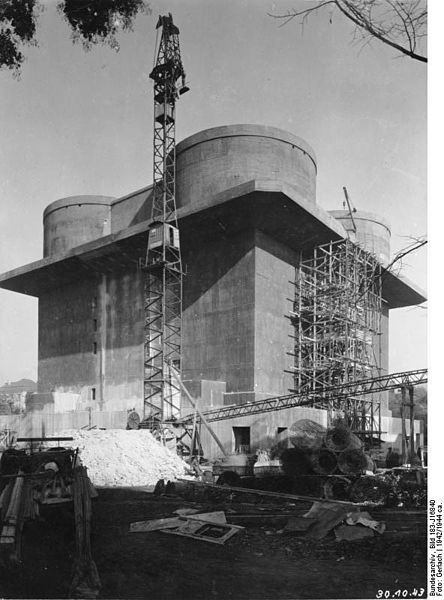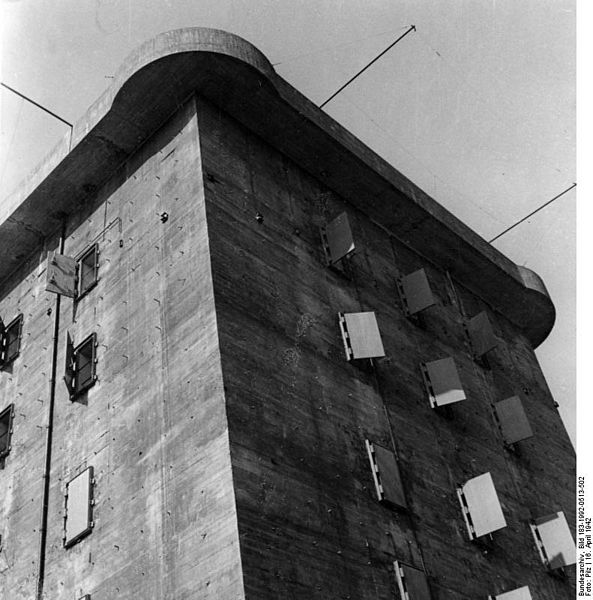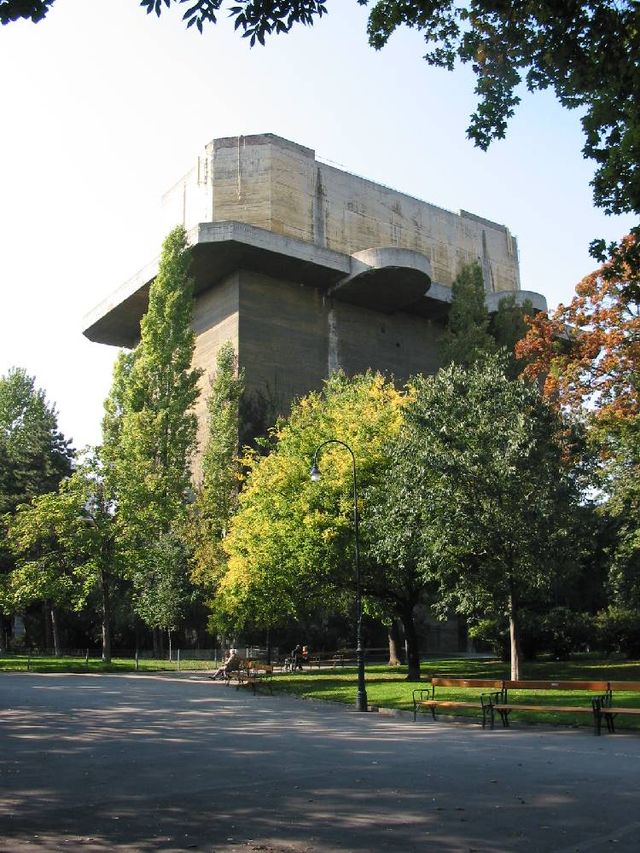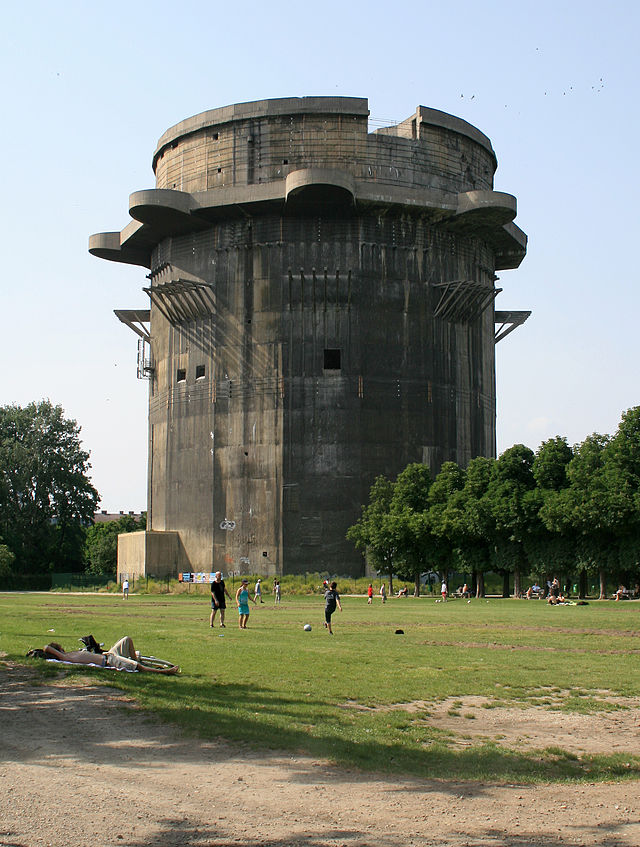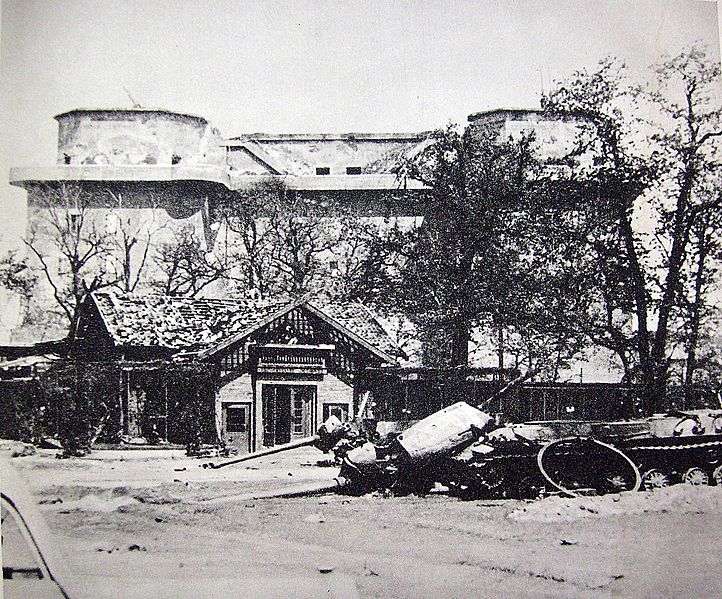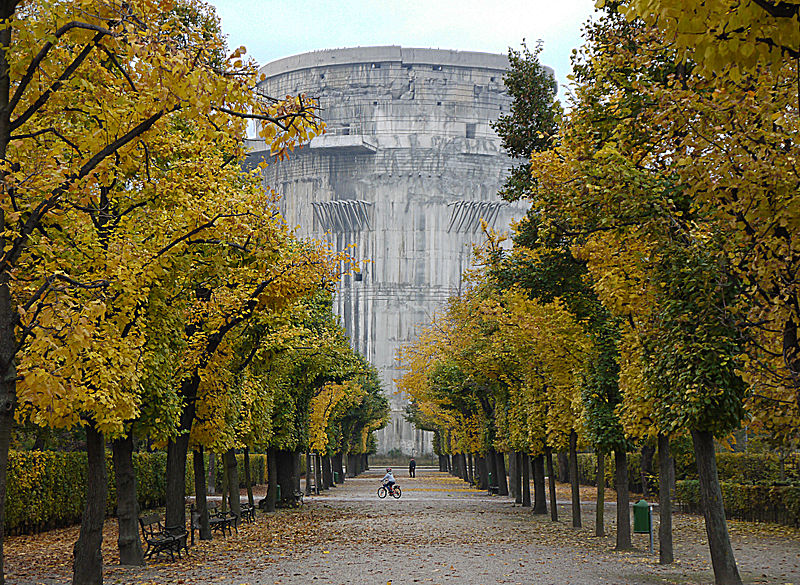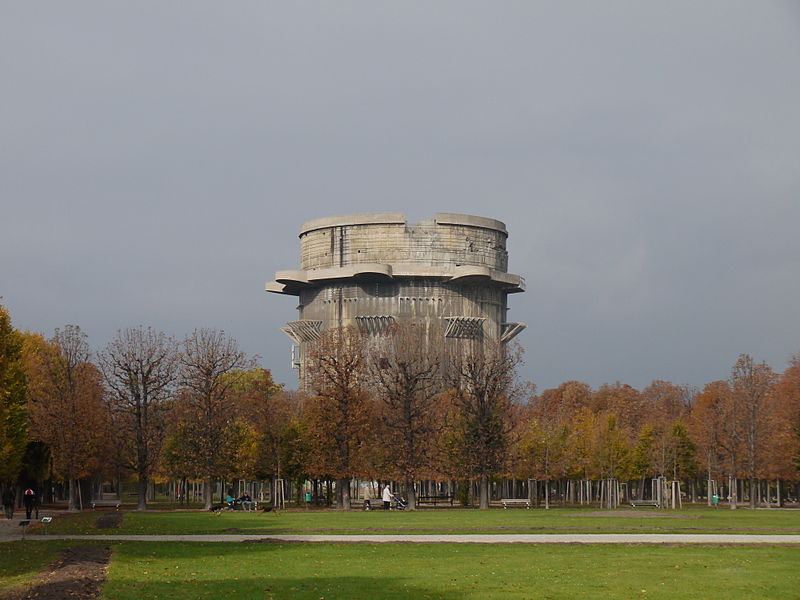 ….So sick and tired of Black whining about Whites acting apprehensive around them!
I was listening to NPR Weekend Edition the other day, and it was three stories in a row about Blacks whining how they feel Whites are wary of them, are racist, and act scared or cold. I just about popped my cork, because both I and Margi have experienced black violent crime personally, and I never ever ever have hit or attacked any black person! Without provocation (during a period of racial fistfights in my Marine bootcamp platoon at Parris Island) I got belted in the mouth by another black recruit, in fact!
Margi had two nightmarish experiences with black men in Washington DC (long before she met me)…. and yes, I do mean what you are thinking. 🙁 (She has talked about it on the radio.)
According to Pat Buchanan, Blacks are fifty times more likely to attack Whites than Whites Blacks! Blacks themselves admit that their communities are racked by black-on-black violence! Why the heck should Whites NOT be wary when strange black males approach them?
These two young blacks came in to rob hard-working Whites and this former Marine fixed their wagon!

My father, James Waddell Nugent, was not anti-Black at all, and said that in Korea his black Marines performed well, but he did tell me about a very scary experience he had one night in Manhattan with my mother.
They were on their way back to their hotel after a nice night on the town, and down the street was a bunch of very dangerous, surly black men standing around … with that predatory, bored, looking-for-a-victim look. They spotted my father and my mother — who unfortunately was a bit tipsy and "out of it," and thus would not only have been no help at all in a confrontation, but actually made an even more attractive victim just by being tipsy, and my mom, worse, was a very good-looking white woman….
.
My father in his Marine uniform (damaged photo)
My mother
As my father related the story, he sized up the situation and decided that if he retreated, or even crossed the street to avoid them, it would be interpreted as weakness, and really bring about a catastrophe.
"So, John, I just stared them right in the eye, and I guided your mother along, who was oblivious to what was going on, and we walked right up to them and right past them. I just stared each one right in the eye. And they didn't move a muscle."
Formal business photo of my dad (from http://johndenugent.com/wn-biography-of-jdn/about-john/james-waddell-nugent-obituary/) That killer look is something I will never forget. 😉
Now, could my father have "taken" four black men at once? Maybe not, but they would have had a hell of a fight on their hands. He had that Marine killer look, because he was a Marine and a killer in both WWII and Korea, including trench warfare and hand-to-hand combat with Chinese who had dived into the Marine trenches at night. In fact, he had five notches on the wooden handle of his Smith & Wesson .38 Detective Special from killing Chinese at close range. (He did not consider the government-issued 1910 pistol, the .45, to be reliable.) (My father's had notches on the handle, unlike this one.)
In a trench there is little room for a rifle. It is either a pistol, a knife, or a bayonet you use, and you kill a man up-close-and-personal before he kills YOU. As General George Patton said, "help the other guy die for his country." 😉
.
Marines in 1952 in the trenches of Korea during a Chinese 88-mm mortar bombardment; my father was knocked unconscious for three days by a Chinese mortar, and woke up in a US military hospital in Japan. His years in trench-warfare hell, with constant night attacks, and sickening North Korean atrocities performed on our live, captured men, were over.

And these are the genes and the mindset I inherited.
Never back down to a bully, on principle! And a number of people have had to learn the hard way that this is who I am, vicious to the vicious.
.
…..to a Christian Identity comrade
I saw a CI comrade sending out emails about how he had woken up to the fact that Saul/Paul was a staggeringly dangerous fraud. I wrote him:
.
The enemy is the Jews, and this graphic reflects what my blog first published several years ago, the explosive meaning of the location of Jerusalem:
.
.l
You are courageous to wake up to the fact that Paul IS the enemy of the white race, and he subverted, exactly as Hitler and Houston Stewart Chamberlain said, an anti-Jewish religion founded by a macho fighter, Jesus of Galilee of the Goyim, who probably had a Roman centurion for a father.
.
.
.
His mission was to

destroy

judaism/talmudism/pharisaism

(and as the expert scholar Michael Hoffman has pointed it, it is all the

same

) and liberate all Gentiles. Saul, a hardcore Sanhedrin infiltrator, turned it right back around (just as the Jews captured the Tea Party of 2009) into THE finest weapon EVER of judeophilia for Gentiles.
.
And the key Sauline "epistles" to the Romans and Hebrews fully bear this out. "WE JEWS are still God's people." And "put up with the Jews, who defame you, get you arrested and ripped apart by lions or burned alive, in the Colosseum,
.
.
.
….because God still loves us Jews for the sake of Abraham, because he was willing to human-sacrifice his own son Isaac to show he obeyed my every wish. And in the end (I, Saul/Paul, self-appointed 13th apostle who never actually met Jesus,and merely claim that He appeared to me on the way to Damascus) I assert, and YOU SHALL BELIEVE, that the Jews someday will be converted, yes, in the 'fullness of time' (heh-heh)!"
.
Yeah, right!
.
.
Arrogant to the max! (Montreal rabbis)
.
Caiaphas was not impressed by Jesus raising the dead, walking on water, or curing the blind. "Satan gave him this power, I tell you! And how dare he heal a blind man on the holy Sabbath?" 😉
.
.
As Duns Scotus, a top medieval theologian said: "Well, then, if Paul is right, then wipe out this entire wicked tribe that hates our Lord and us, except for a dozen or so, and put them out on a desert island where they can convert to Christ at their leisure, but far from US. We certainly cannot afford any longer to let them dwell among us!"

.
Christianity had the potential, comrade, to become the most antisemitic, anti-Jewish religion ever, since its founder was tortured and murdered by the Jews (and I thank God for Mel Gibson and his wonderful movie "the Passion").
.
.
But instead Christianity has become Christ-insanity, the 180-degree OPPOSITE of Christ's teaching, and THE premier vehicle today, (with Holocaustianity's universal white guilt trip at the number-two position, for spreading:
.
–guilt feelings toward the Jews,
–gratitude toward them (for WHAT? monotheism? Pharaohs and Zoroastrians were monotheistic centuries before the Jews!)
–reverence,
–love, and
–obedience to the satanic JEWS whose goal is to GENOCIDE 90% of us, and ENSLAVE THE REST!!
.
Be good sheep, says Saul! We will shear and shear you until we slaughter you!
.
.
Please read this, comrade:
.
Ultimately, as I said to our friend and neighbor up here in Ontonagon, Mike Delaney (of TruTube.tv and 911Missinglinks.com), who has been sort of Christian Identity for years,
.
.
…..CI is a laudable attempt to save the white race via Christianity, the main religion of the white race for 1600 years now, but as long as it keeps the Sauline baggage, it is just not credible.
.
We just do not know who Jesus was, and we, as Aryans, need the honesty and maturity to confess that the details of what went on 2,000 years ago escape us. What is more Aryan — "noble" in Sanskrit — than the will to face the truth!
.
What we KNOW is that He was divine, an extraordinary and advanced being, He DID perform staggering miracles (which the Talmud admits),
.
.
…..and He denounced in fiery language and charismatic oratory to the masses the Jews, their materialism, greed, murders and pathological lies about everything under the sun!
.
Finally, Jesus proclaimed: "Greater love hath no man than he who layeth down his life for his FRIENDS."
And THAT is the most pro-white thing anyone ever said.
.
Good luck in your voyage of discovery!
.
John
.
.
This is my essay on the science behind reincarnation:
And this is on the white race not being alone:
http://johndenugent.com/ufos-the-third-reich-after-1945-and-the-pleiadians/
If you have read the above, then this will make sense:
http://johndenugent.com/key-video-hitler-now/
…..Reaction to the Christianity discussion on this blog
A German comrade wrote me:
"The fuhrer of the Third Reich has freed the German man from his external humiliation and from the inner weakness caused by Marxism – and has returned him to the ancestral Germanic values of honor, loyalty and courage." Conrad Gröber (Catholic archbishop of Freiburg)
John, I grew up with these kinds of Catholic priests, good men, 1 out of 10 anyway, until Vatican II
I replied:
Thanks for that. I found more on Wikipedia about Gröber, after sifting through all the claims how "anti-Nazi" he was. 😉
In 1941 Gröber, whilst supporting attempts to help persecuted Jews, wrote in a pastoral letter that the sad state of the Jews resulted from the curse that they had brought upon themselves when they murdered Christ.  […]
On Good Friday of 1941 he gave a sermon whose vocabulary came very close to the anti-Semitic vocabulary of the Nazi rulers:
"As a driving force behind the Jewish legal power stood the aggressive toadyism and malevolent perfidy of the Pharisees. They unmasked themselves more than ever as Christ's arch-enemies, deadly enemies…. Their eyes were blindfolded by their prejudice and blinded by their Jewish lust for worldly dominion." As for the "people" or, in his words, the "wavering crowd of Jews", the archbishop said, "The Pharisees' secret service had awakened the animal in it through lies and slander, and it was eager for grisly excitement and blood."
About Judas: "This unspeakable wretch… sits sycophantically at the Lord's Supper… at which Satan went into him… and placed him at the lead of the present-day servants of Judas.… In true Jewish fashion, he bargained with the high priests…. He [Christ] is betrayed with the sign of love bubbling over, with a smacking kiss from dirty Judas lips."
Finally at the scene of the Ecce Homo: "All the sympathy of the Jews is hidden under barbaric rawness. The beast has smelled human blood and wants to slake its wild-burning thirst with it…. At the same time the insane but truthful self-curse of the Jews screams: His blood come upon us and our children!
The curse has been frightfully fulfilled. Unto this present day…"[4]
 
 Another comrade wrote:

"So you believe in reincarnation, but you are a Christian?"
Not a Judeo-Christian or Saul-Christian, but I believe as I wrote. I believe what Hitler believed — that Jesus' message was subverted, just as the Jews subvert every good thing into something terrible and the opposite of what the founder intended!